Mercedes-Benz 500 SEC (C126)
Lavished with care and oozing period luxury, this Merc can transport you to fantasy land.
Cost New £61,430 Price £24,995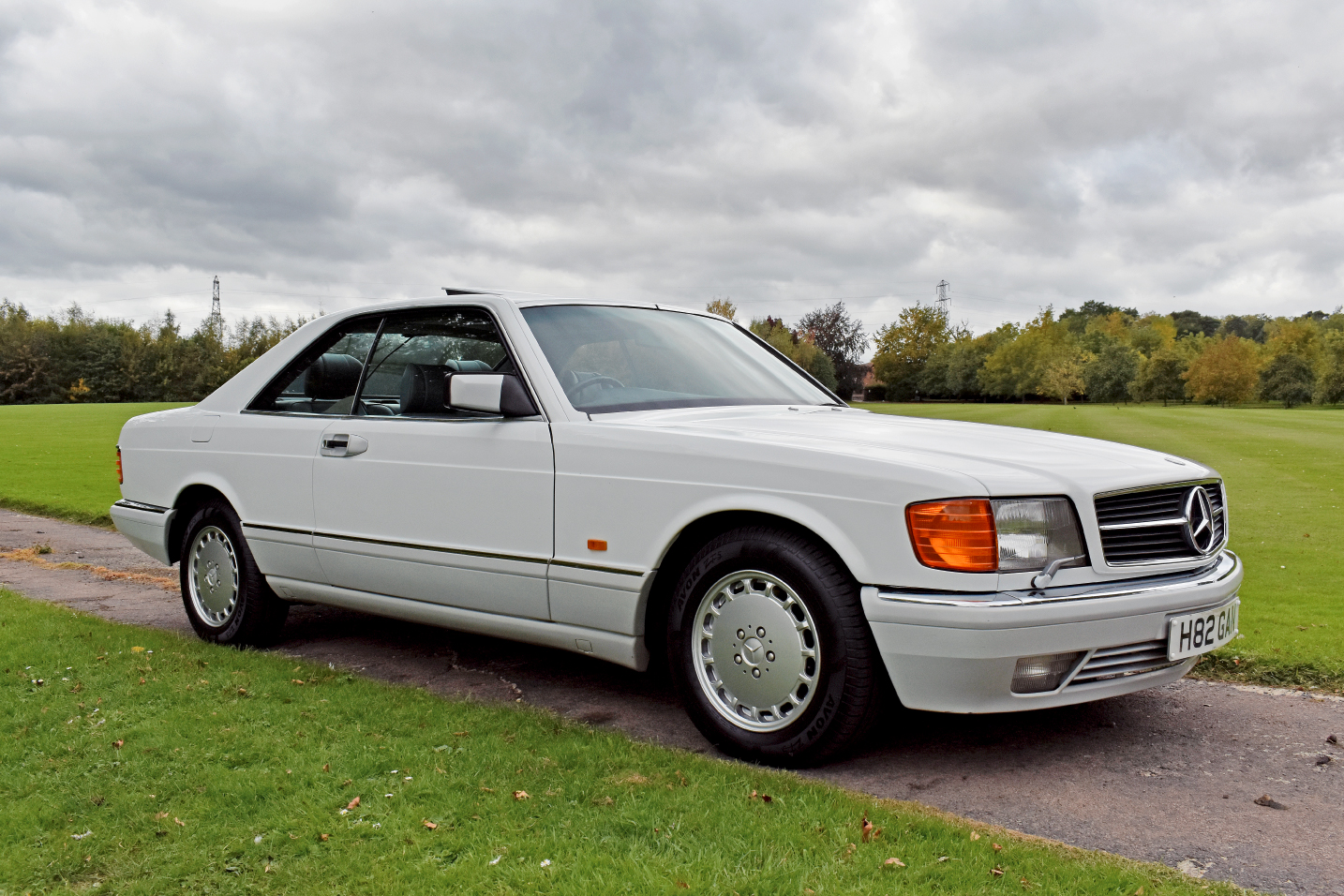 Mercedes-Benz 500 SEC (C126)
Year: 1990
Mileage: 73,000
On sale at: Cloud 9 Classics
www.cloud9classics.co.uk
Specifications
Engine: 4973cc, 8-cyl, SOHC
Transmission: RWD, 4-speed auto
Power: 242bhp@4750rpm
Torque: 294lb-ft@2750rpm
Weight: 1610kg
Performance
0-60mph: 7.8sec
Top speed: 143mph
Economy: 20mpg
Choose your Mercedes-Benz C126
1980: The SEC coupé is launched, using W126 S-Class underpinnings. Launch engine was the M117.963 5.0-litre V8, with a M116.963 3.8-litre V8 appearing a year later.
1985: Range refreshed; 3.8-litre engine dropped and replaced with 4.2-litre M116.965 V8. 500 SEC engine revised to M117.965 specification.
Top-of-the-range 560 SEC M117.968 engine delivers a 296bhp punch and costs almost twice that of the 500 SEC. Self-levelling rear suspension was standard on the 560, and optional on 500s.
1987: Catalytic converter versions introduced.
1991: Production ends.